Aerial Services, Inc. is a Veteran-owned small business specializing in providing accurate, high-quality aerial surveys for a multitude of applications. Aerial Services offers a full range of geospatial services including Lidar, Orthoimagery, Obliques, Photogrammetric Mapping, and web hosting services to planning and engineering firms, city, state, and federal governments.
A proven leader in the industry with over 54 years of experience, Aerial Services, Inc. has an extensive background in delivering high-quality geospatial data, on time, at an affordable price.
A Culture defines a company – At Aerial Services, Inc. we merge a Midwest work ethic with company values like commitment to excellence, integrity, innovation, and respect.  The ASI family strives to achieve these values in every point we collect, analyze and process. As a veteran-owned small business, we take great pride in our history, our employees, and the relationships we've built along the way. We will continue to build on this solid foundation and are always committed to our guiding core values.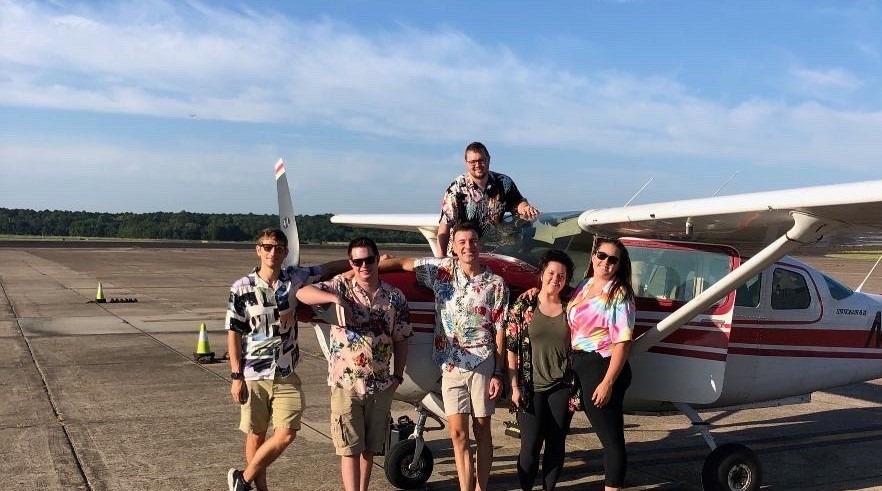 These values have been a navigation system to ASI since 1967 and will continue to shape our company in the future.
Company Values
Customer Focused
Commitment to Quality & Accuracy
Accountability
Innovation & Creativity
Integrity, Honest, Trust
Teamwork
Respect
Aerial Services has flexibility to acquire data within tight timeframes, beyond that of other methods (like satellite). While there are limits on any technique, how quickly imagery can be acquired by aircraft is typically only a function of how fast the aircraft can get there and the atmospheric conditions upon arrival. Aerial Services' is centrally located in North America which enables our crews to deploy aircraft for acquisition to two-thirds of the United States within three hours of takeoff.
A natural disaster hits, your client wants their project complete next week, the imagery funding only becomes available a week before you want to fly, or you want to review imagery right after acquisition. Can you get your aerial imagery acquired or viewed quickly?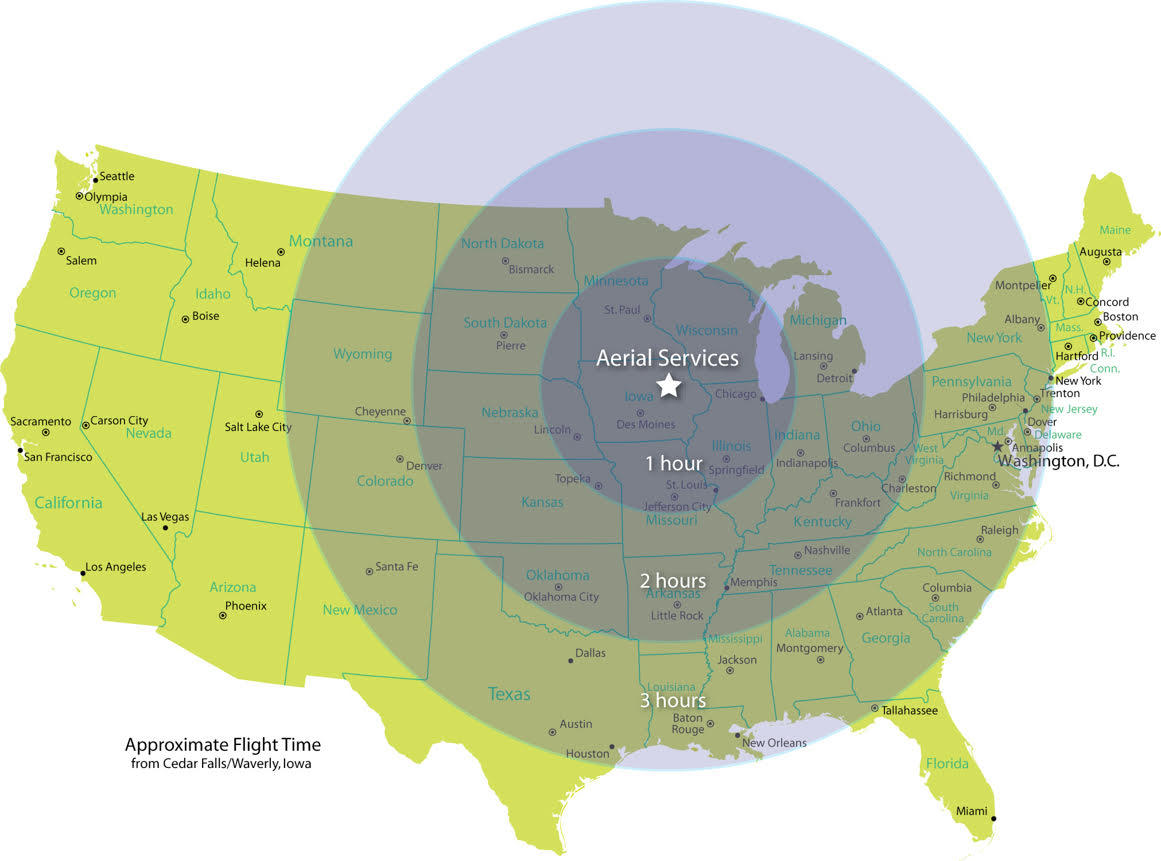 At Aerial Services, Inc. our most valuable asset is our people—with a diversity of backgrounds, ideas, and project experiences.  We staff smart, creative, passionate professionals, dedicated to delivering high-quality geospatial solutions to our clients.
We are Geospatial professionals who understand the big picture.
This History of Aerial Services, Inc.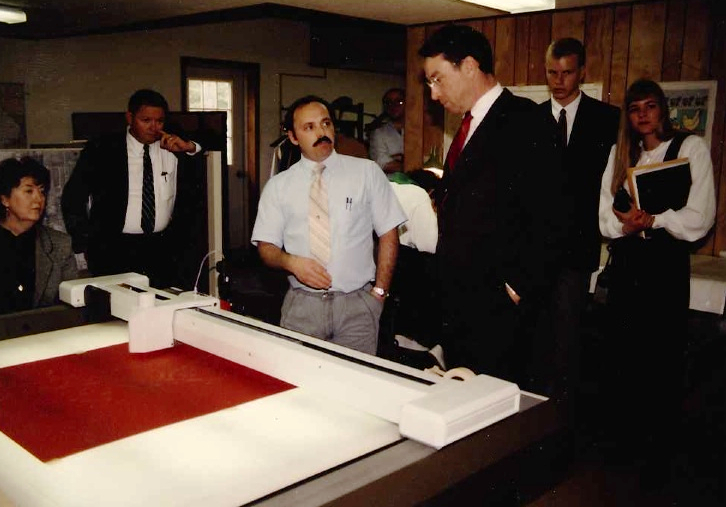 A film camera, 4 employees and a vision.  Aerial Services, Inc. was no longer a dream but a reality.  On June 5th, 1967 the company was founded by Robert F Walden, Richard Walden, Fred Debe, and J.R. Holmes.  54 years later ASI continues to exceed our clients' expectations by combining sophisticated sensors and an experienced team of professionals to deliver high-quality geospatial solutions.  Much like the technology ASI uses, the company has evolved over the past 54 years.  Join us as we enjoy reliving a bit of our history.
Explore our Interactive Timeline