Article by Angi Prunty, Aerial Services' Midwest Geospatial Solutions Manager
In a world of "do it faster, do it cheaper, make more money, bigger is better", we need to sit down at some point, breathe and reflect on what this way of life is really doing to everyone.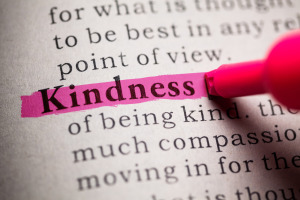 The Fred Factor by Mark Sanborn is just the medicine our society needs!It tells us about a mailman who actually takes the time to do nice and considerate things every day in his job.  They may be small things, but regardless he is making someone's life easier and putting a smile on their face.  How many of us can say we make an effort to do that?  So many times we are all caught up in gaining power/money that we do not care how we get there or who we hurt.  Sad truth:  most of the time those people who are powerful and rich are the unhappiest!
It truly is the small things that matter!  Those are the things people will remember!  When you walk into a room or down the street, do people smile because they know you are going to make them feel like they matter?  Well, that is just what Fred accomplished.  Even a mailman can make a difference in how you feel!  He would do things as simple as putting your mail in between the doors if it was raining so your mail didn't get wet.  He would talk and listen to the people on his route so he could find some little thing that would make them happy, or make their life easier, if only for a few moments.
So I challenge each of you reading this to do at least one act of kindness each day and see how infectious it is!  Spread kindness everywhere you go!