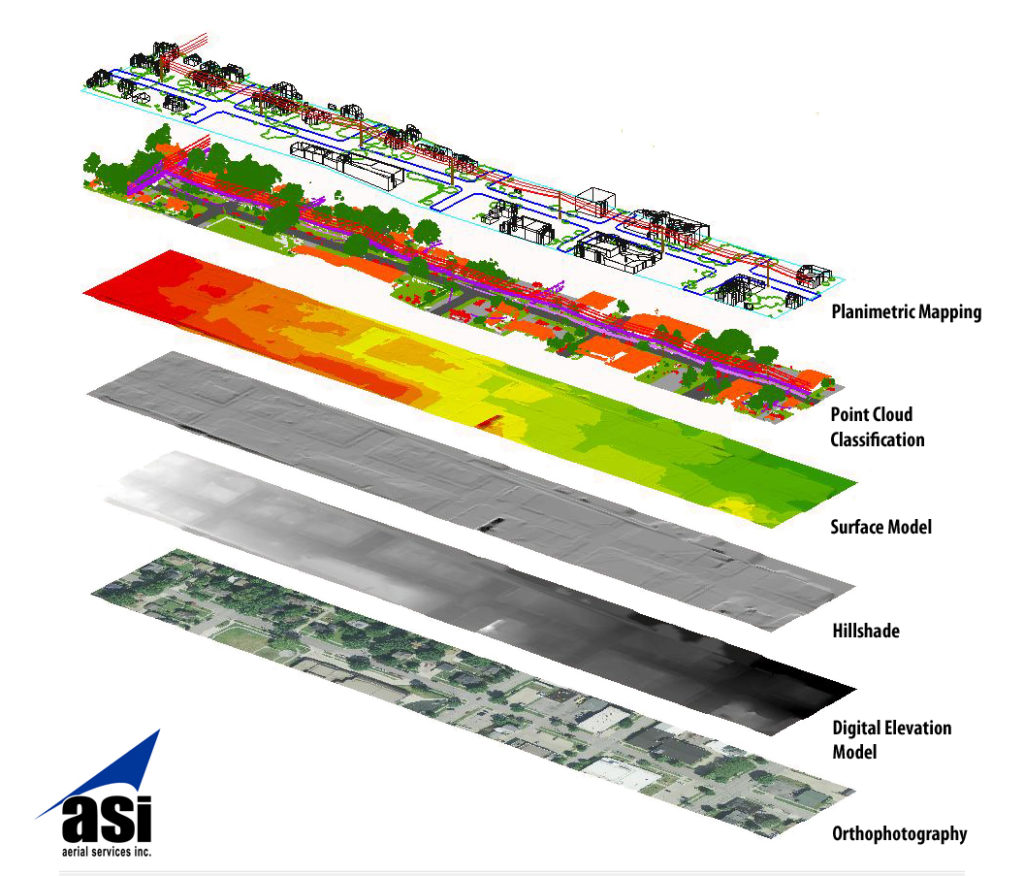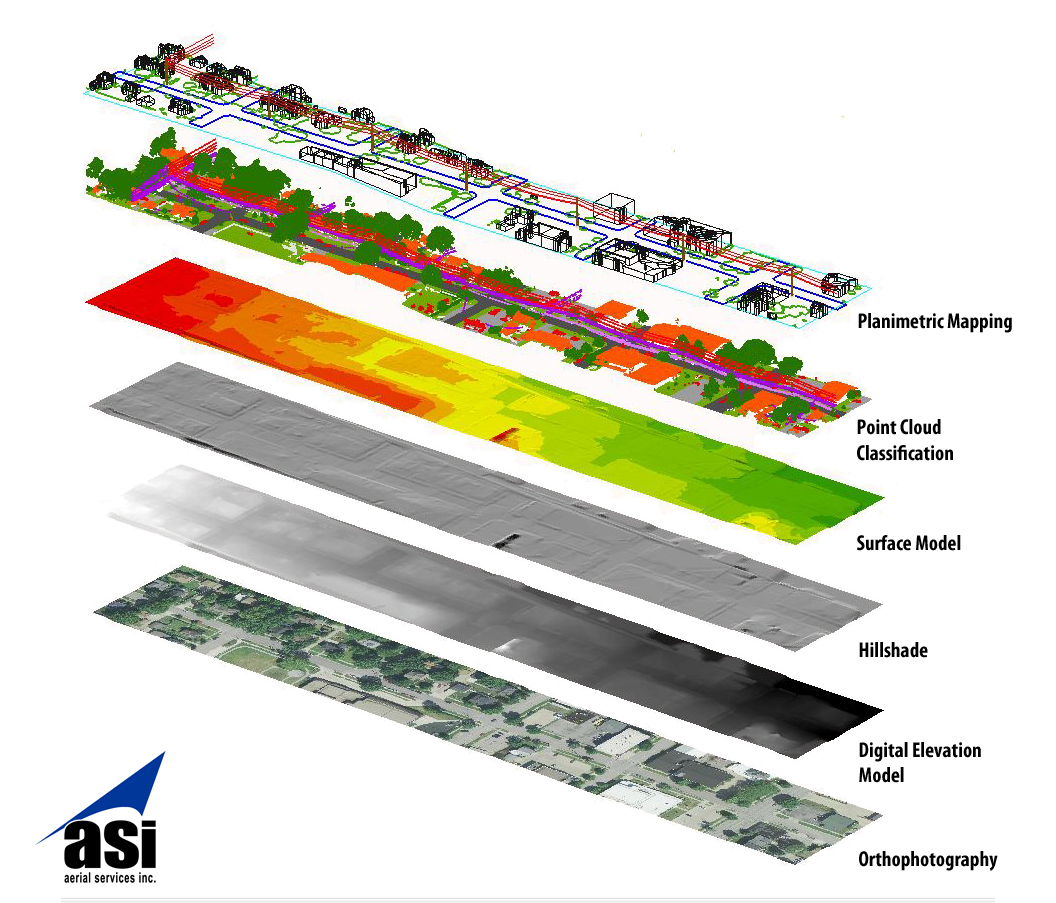 As the world constantly changes around us, the importance of having an accurate, up-to-date survey of our environment and resources has never been greater.  ASI has offered value-based geospatial solutions to the Aerial Acquisition and Orthoimagery profession for over 53 years.  ASI provides a full suite of digital processing and mapping solutions to capture Earth's ever-changing environment.  Our expert flight crews, imagery specialists and sophisticated camera systems are ready to surpass your expectations.
ASI's Digital Mapping Solutions
LiDAR Processing
DEM & DTM Creation
Topographic Mapping
Planimetric Mapping
Contours
Common Applications for ASI's Digital Mapping Solutions
Transportation
Energy Utility
Solar/Wind
Oil & Gas Pipeline
Urban Planning
Flood Plain
Forestry
Precision Farming
Mining & Aggregate
Explore ASI's Mapping Solutions
DEM & DTMs
A digital elevation model (DEM) represents the elevation of the Earth's surface, including features such as vegetation, buildings, bridges, etc. A digital terrain model (DTM)n Acquired from airborne laser scanning (ALS), provides a bare earth representation of terrain or surface topography. Both data sets can be highly useful for visualizing our planet for scientific and commercial landscape study.
Learn More
Topographic & Planimetric Mapping
A map showing only the horizontal position of features on the Earth's surface which show geographic objects, natural and cultural physical features, and entities without topographic features such as roads, buildings, and water bodies that are visible and identifiable on aerial photographs, but which can be compiled into map features through photogrammetric or surveying procedures.
Learn More
Contours
A contour map illustrates the topographical features of an area using contour lines. It is often used to show the heights, slopes and depths of valleys and hills. The space between two consecutive contour lines in a contour map is called as the contour interval which shows the difference in the elevation.
Learn More