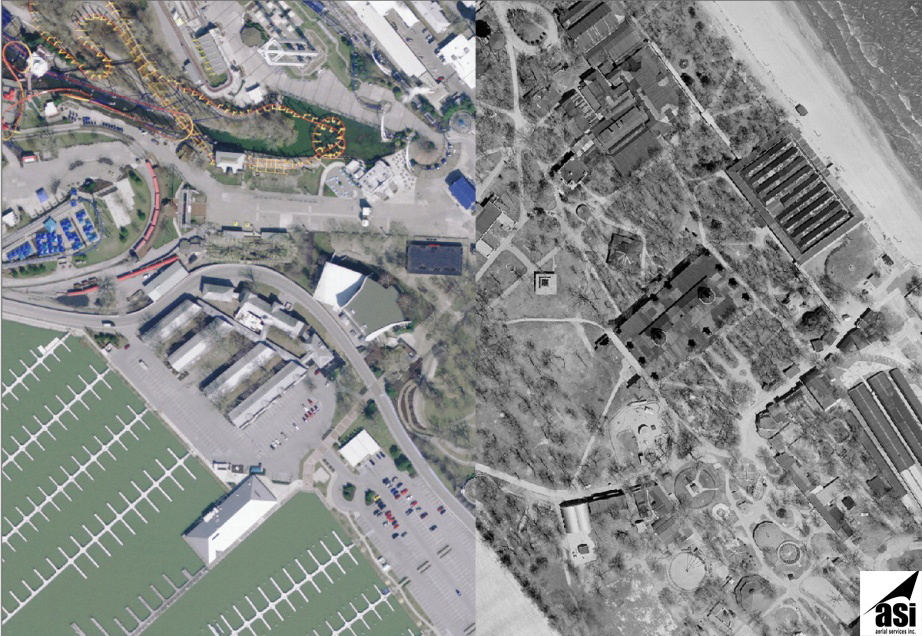 Aerial Services (ASI) has offered value-based geospatial solutions to the Aerial Acquisition and Orthoimagery profession for nearly 50 years. The quality of your aerial photography can make or break your project. Aerial Services' expert flight crews, imagery specialists and aerial camera systems are ready to surpass your expectations. Our team of Certified Photogrammetrists create quality orthophotos with assured spatial accuracies. Aerial Services follows an extensive quality control methodology to ensure your orthos are done right!
Download the Orthophotography & Image Acquisition Flyer (PDF)
Orthophotography & Image Acquisition Solutions Components Include:
• Advanced Imagery Collection Devices
ASI uses the ADS80-SH82 Airborne Digital Sensor by Leica Geosystems. Push broom devices are some of the most advanced aerial digital sensors ever released.
• Fast Turnaround
ASI provides complete geospatial solutions with unsurpassed accuracy and quality, speed, and innovation. When necessary, imagery can have a turnaround time of 24 hours.
• Accurate Digital Orthos & Mapping
ASI's attention to detail and use of the latest equipment and photogrammetric techniques are core to their quality services.
• Superior Quality Control & Quality Attention ASI utilizes their Your World interative web-based tool to communicate project details with clients in realtime to cover quality assurance and quality control.