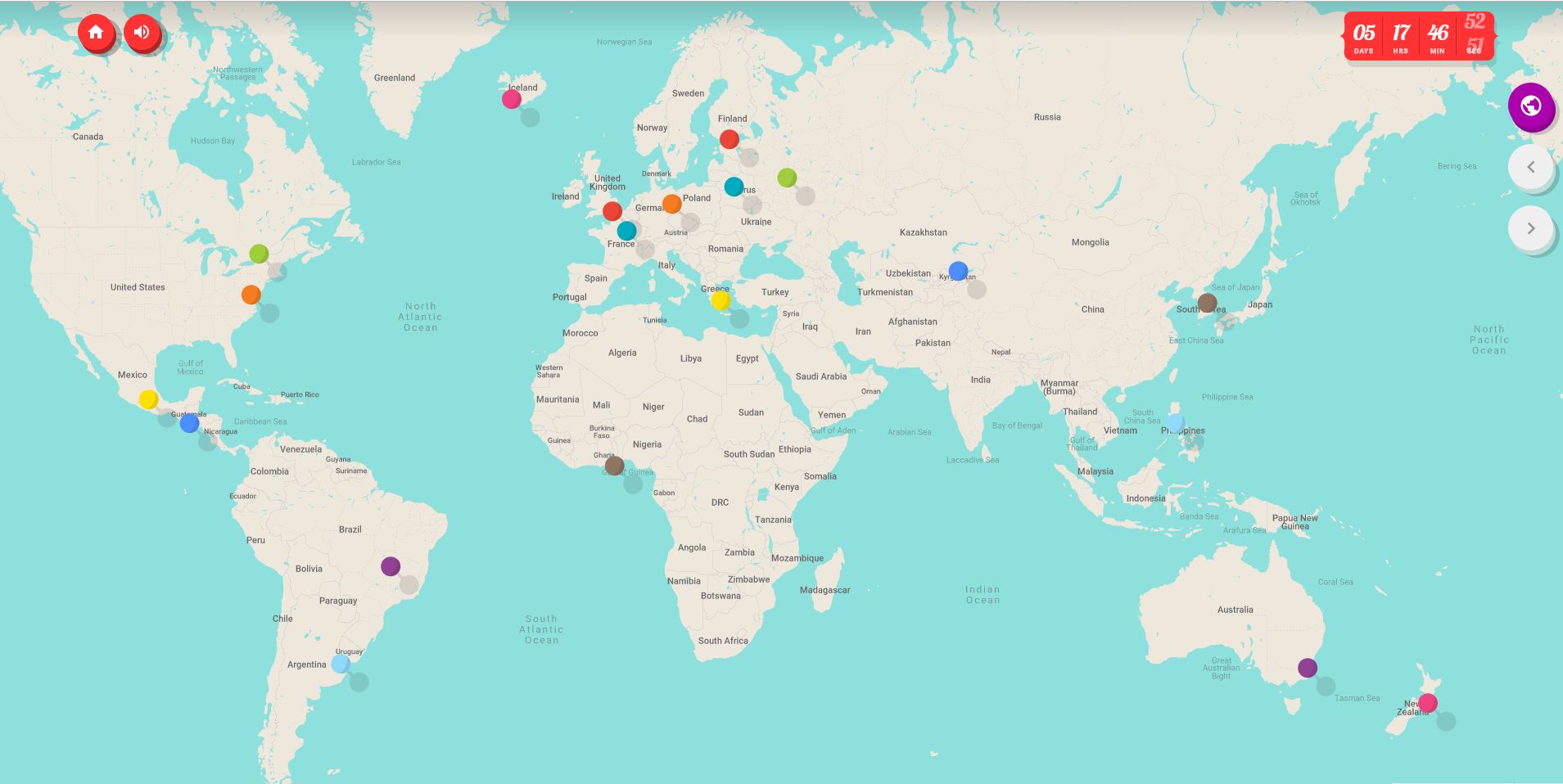 Google Santa Tracker provides updates on Santa's locations throughout the night.  Starting at Midnight on Christmas Eve this map shows Santa on the move between stops.  The time it takes for Santa to travel from city-to-city is based upon the distance between cities.
In 1955, Sears misprinted the phone number for children to call for updates on Santa's whereabouts. The number instead went to the Colorado Springs' Continental Air Defense Command (CONAD) Center. Colonel Harry Shoup, had his staff provide radar-based updates to those calling. The tradition continues to this day through NORAD's GIS-based map.
3) Christmas Meals across the World
For many Americans, a traditional Christmas Dinner often consists of some combination of cranberry jelly, glazed ham, holiday stuffing, green bean casserole and roasted turkey. However, traditional Christmas food across the world looks quite different, as this map exemplifies.
4) Global Christmas Traditions
This map highlights the differences in Christmas celebrations across the world.
5) Where does your Christmas tree come from?
While most Americans buy a Christmas tree to place in their homes, less than one third of the country actually grows Christmas trees.  This map showcases the sates that are responsible for producing the trees.  Is your state one of them?
6) Countries that do not celebrate Christmas
While it seems everyone is caught up in the hustle and butslte of the Christmas season and finishing last minute shopping, there are areas in the world that do not recognize the holiday.  This maps shows the areas of the world in which Christmas is not recognized as a national holiday.
This year, in anticipation of the Google Santa Tracker going live, Google created a digital version of Santa's Village. It's  collection of online games, activities, and resources themed around Christmas.
8) Most searched Christmas artist by state
This map breaks down the most searched for Christmas artist in each state.  Is your state accurate?