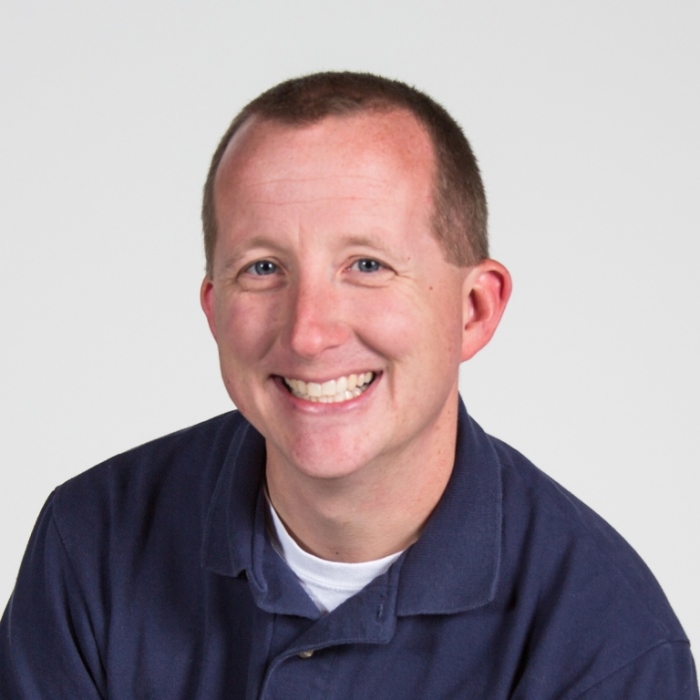 Jason Dolf | CP, CMS-UAS
Flight Operations Manager | Aerial Services, Inc.
I Am Jason
Meet Jason Dolf.  Aerial Services' Flight Operations Manager by day, firefighter and first responder by night.
Jason has been with ASI for over 21 years.  He has been a part of several company advancements in software & technology including helping to build and launch our LiDAR and UAS programs.  These programs have allowed ASI to remain a leader in the geospatial industry.
Jason has also racked up several certifications and achievements during his years, but that's not what matters to him.  It's the work he puts in outside of the ASI office, being a volunteer firefighter and first responder.  This is where his worlds collide.  Bringing a geospatial knowledge to his volunteer service.
I Am a Volunteer
Jason has been a volunteer for the Raymond, IA fire department for the past 20 years.  He has been able to successfully merge his geospatial career with one of his passions outside of work.
Drones have become increasingly popular among firefighters in the past decade, providing them with a multitude of ways to utilize the technology to help save lives.  Dolf said "They have been used on scene to safely gather vital information about the fire and the building inhabitants, location of fires and hot spots, emergency deliveries, create training videos, and even using the UAS photography to create pre-fire plans."
Firefighters have been using drones to capture images and create orthomosaic maps of key buildings and facilities, like schools, within the areas where they operate.  These maps help firefighters learn where the exits are located prior to being on scene, and can be used by the incident commander during a fire to provide a comparison between normal conditions and fire conditions for different parts of a building.
During fire training sessions, Jason can use his drone to provide aerial video.  This video allows the crew to review and discuss how to more efficiently and effectively extinguish the fire in a live situation.
Drones have also become invaluable to search & rescue responders, giving them a bird's eye view of the AOI (area of interest) which may otherwise be difficult to observe using manned systems.
During the summer of 2018, area law enforcement and first responders were notified of a missing child.  Every parent's worst fear. Search parties were immediately formed, and areas of town were blanketed by volunteers.  "During situations like these, time is of the essence" Dolf said.  "Being able to search large areas and rough inaccessible terrain efficiently is key."
Running through part of the search grounds, a wandering creek littered with decaying trees strewn about by a previous flood.  Areas which could not be accessed by foot or boat due to dangers of river current and debris.
Jason spent several days as a volunteer, searching for the missing boy.  Assisting search parties by flying a drone.  Providing a high-def view of what searchers could not otherwise assess safely.
Jason also deployed a UAS in 2008 after the upper Midwest was hit with several rounds of tercentennial rains in a short amount of time.  As a result, wide spread flooding occurred in much of the areas tributaries and river valleys.  In all, flooding caused over $3 Billion in damages and displaced thousands.  Homes, cars, and businesses, people's livelihoods were swept away in the murky river waters.  When the water receded, left behind were mold-ridden piles of memories and homes that needed demolished.
ASI's offices were directly affected and were destroyed in this 500-year flood. Employees scrambled to save machinery, old film and anything else they could grab while the water rose to their waste.  Water rose to more than 5 feet within the ASI break room.  The refrigerator was floating!
You can view more photos and learn more about how the flood effected ASI here.
During and after the flooding Jason utilized UAS to capture images of the extensive damage and to search for anyone that needed rescue.  Below you can see some of the videos and images from that survey.
I Am ASI
Jason has helped launch ASI's LiDAR and UAS programs, directing the development of an in-house app to track aerial acquisition progress and making sure our team mobilizes and completes projects with speed and accuracy every day.
Jason's knowledge of the industry and his volunteer work outside of our office make us proud!
Be sure to submit the story of your unique career (or someone else's), ground-breaking projects, or stories of how you are using geospatial technology to make a difference.  You could win and be featured in next month's campaign!