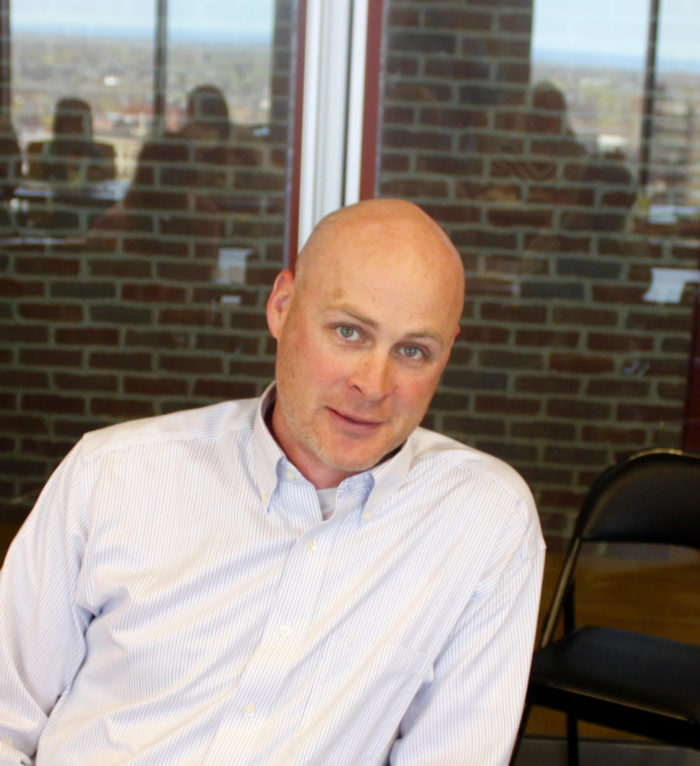 Patrick VanHaverbeke | PLS
Senior Project Manager | Maser Consulting P.A.
Meet Patrick VanHaverbeke
Patrick VanHaverbeke is a Senior Project Manager with Maser Consulting in Albany, NY.  Patrick is a land surveyor by trade, licensed in NY, NJ, VT and MA, and originally discovered UAS in early 2016.  "I realized the potential magnitude of the impact that UAS could have on the surveying industry. Since then, UAS-based surveying has become the focal point of my career and I feel blessed that I can push this technology to its limit's" said VanHaverbeke.
It seems that everywhere you turn today, there is a buzz (no pun intended) in the air regarding drones. Professionally known as Unmanned Aerial Systems (UAS) and Unmanned Aerial Vehicles (UAV), UAS have many uses with respect to their applications within the surveying and mapping communities.
When attached to a UAV, Patrick and his team create a platform that transports a multitude of  sensors in a fashion that enables them to conduct their business more efficiently while providing photos, videos and accurate survey data. "Having multiple UAS aircraft platforms enables Patrick  to access a wide variety of projects that might be difficult to get to on foot. VanHaverbeke said "Because UAS are operated from a remote position, we can collect data from these hard to reach spaces (e.g. cell towers, utility poles and around storm debris) while maintaining a safe distance. The mobility of UAS also enables the rapid deployment to project sites; critical when a direct response is required.
First Response
The loss of power and/or communications following a natural disaster like a hurricane can be devastating. Rescue and repair crews often run into areas that are difficult or impossible to access safely due to flooding or downed powerlines. People stranded in these areas who are unable to communicate and learn about rescue efforts underway are at the risk of panicking and further hampering the recovery efforts being made on their behalf. Having the ability to call in trained professionals who can quickly deploy a UAV equipped with a camera into the air to assess the situation can save time and lives while providing actionable data that can be used to make critical decisions. It also enables power crews to see where their repair trucks will have access issues and which infrastructure has been damaged or destroyed so they can decide more precisely how to organize their resources and exactly which replacement parts and tools they will need to dispatch to any given site.
Hurricane Florence made landfall near Wrightsville Beach, North Carolina on Friday, September 14, 2018 and began dumping unprecedented amounts of rain on the Carolinas.
Patrick and his team are called into action as the storm approached the Carolina shore allowing them to get a firsthand look at the devastation left behind.  During the operation, Patrick and his  team worked in flooded areas where the only access was by boat.  They launched UAVs from both land and boat to provide reconnaissance video of remote areas that were unapproachable by any other method."  VanHaverbeke went on to say, "We also flew across flooded rivers and highways to provide our client with the data they needed. In all, we had crews on the ground for a week and a half after the storm, helping wherever we were needed.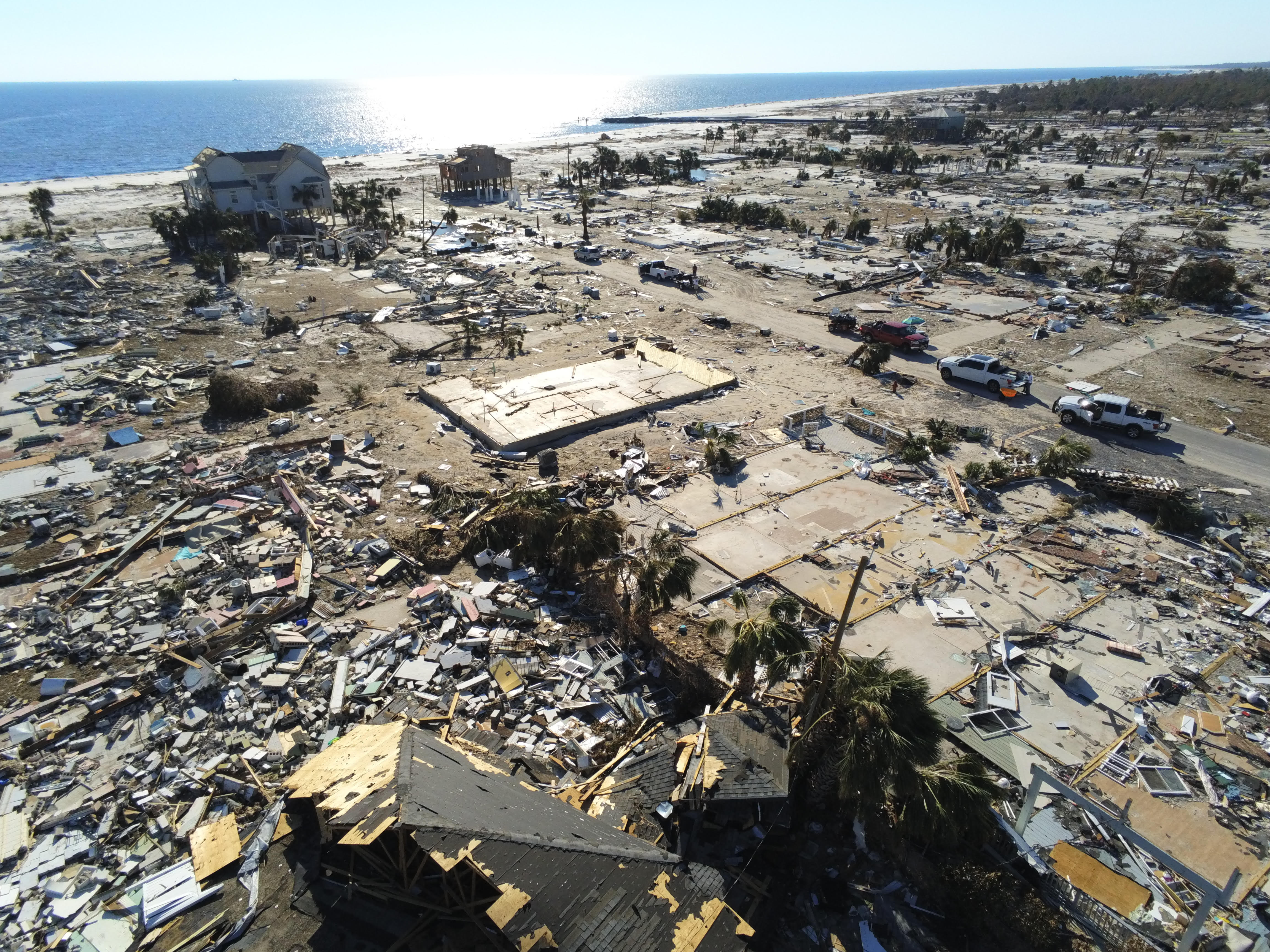 With hardly any time to regroup between storms, Michael slammed into the Florida panhandle as a Category 4 hurricane on October 10, 2018.  With Patrick and crew bunkered down in place before the storm hit, again they were immediately available to respond as soon as it was safe enough to do so. We performed an  initial damage assessment and provided photos and video showing areas where utility crews may run into access issues..
"2018 was my second year performing storm response work after doing similar work following the storms that hit Texas and Florida last year", VanHaverbeke said.  The logistics required to support our crews in the field in areas that have been devastated can be somewhat challenging. However, with each response, we learned more and became better prepared for the next one..
From the perspective of a professional surveyor and aviator, it has been satisfying to continue expanding into something that is helping people in real-time. Patrick is making a direct impact on the quality of life for all the residents who have been affected by these storms. "It  feels great to be providing such a valuable service.. There is no doubt that UAS have made the jobs done by first responders and repair crews faster, safer and more efficient.
Be sure to submit the story of your unique career (or someone else's), ground-breaking projects, or stories of how you are using geospatial technology to make a difference.  You could win and be featured in next month's campaign!