Earth on Demand ™ is ASI's cloud-based geospatial data streaming solution. Securely share your data online with users across your organization and beyond! Scalable pricing models based on storage, custom setups, programming, and other options, allow Earth on Demand to fit within any budget. Host new data, maintain access to archived data, provide insight to users by overlaying your GIS data, or add data from ASI's library of imagery and other geospatial datasets. Users can control who can see their data, and even monetize access as needed. Infinitely scalable, readily customizable, and secured by Amazon AWS, see why clients across the country entrust ASI with hosting their data. Request a quote today!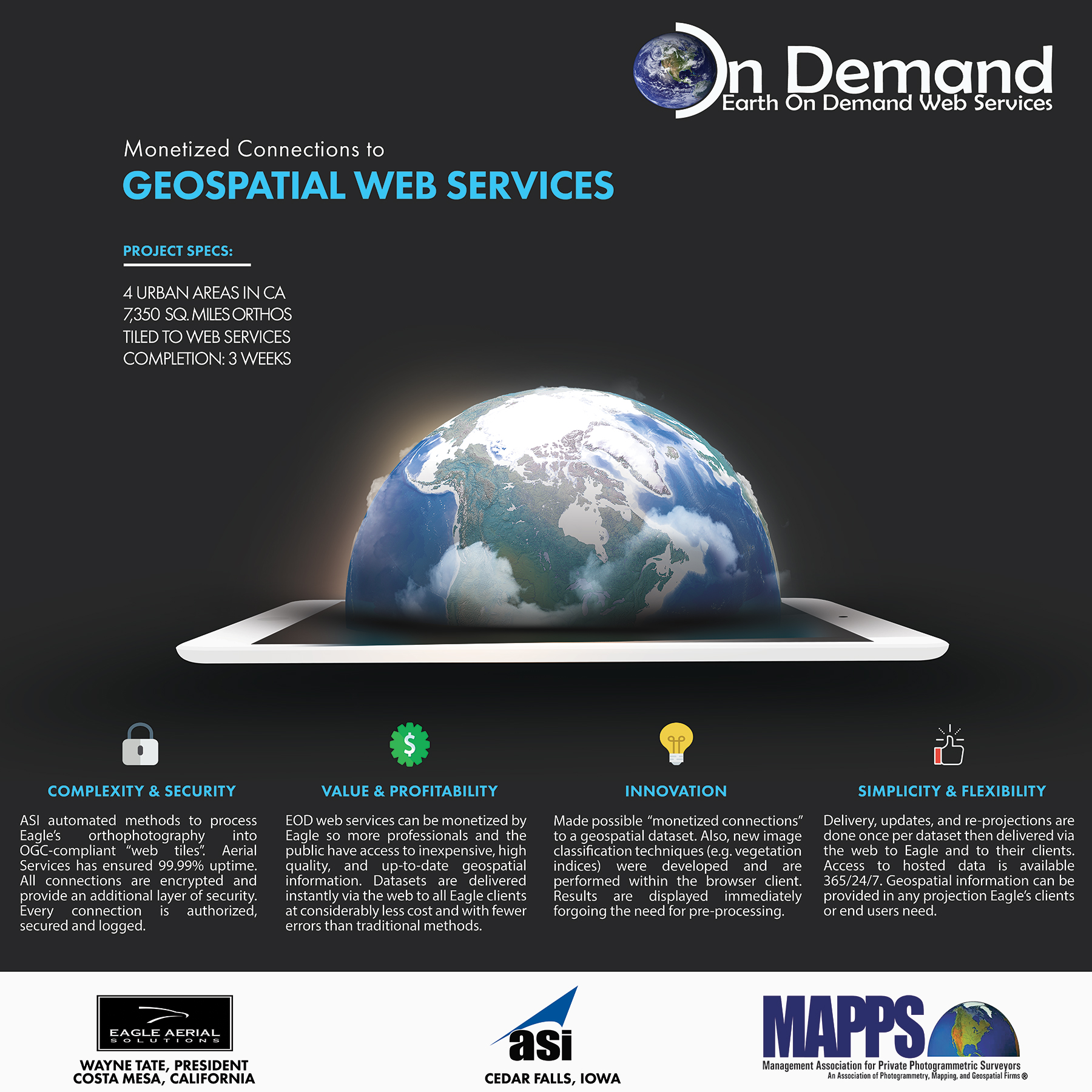 Benefits of Earth on Demand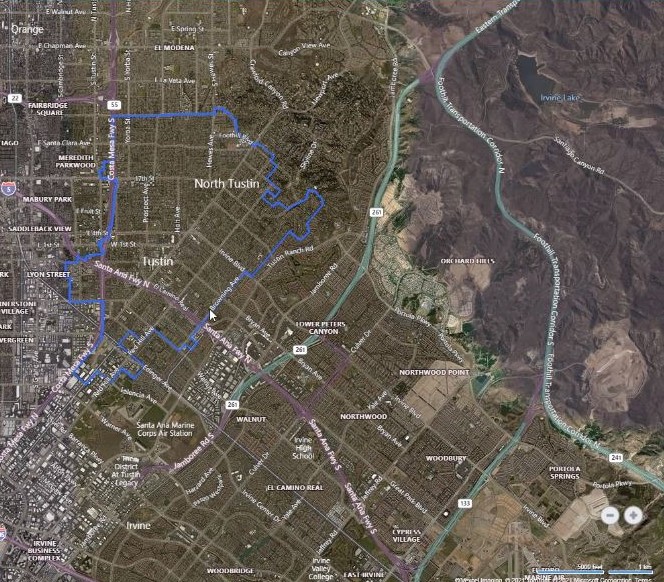 Easy to integrate into your product
OGC services are supported by most geospatial software and mapping APIs.  
Affordable Online Streaming
Already have a geospatial streaming solution?  We can offset your costs by hosting your raster services to allow your solution to grow without purchasing more hardware!

.  
Security minded
Keep unwanted users from accessing your data using a robust authentication and authorization system.  
Reseller tools
Want to sell your imagery?  We can offer tools to track and monitor your client's usage to deliver accurate reports to maximize your profits.  
Access Planet Labs imagery
Users can easily access temporal imagery based on their area of interest and frequency needs
What Earth on Demand Users are Saying
"We have provided aerial imagery and other geospatial services to support water management across the American west for years, and in 2018 we began working with a state government agency to provide access to new and historic orthophotos to hundreds of water districts. ASI's Earth on Demand service provided us with a dependable, secure, and open-source solution to host and stream multiple years and resolutions of imagery as well as other geospatial data and analytical tools."
Wayne Tate
President, Eagle Aerial Solutions